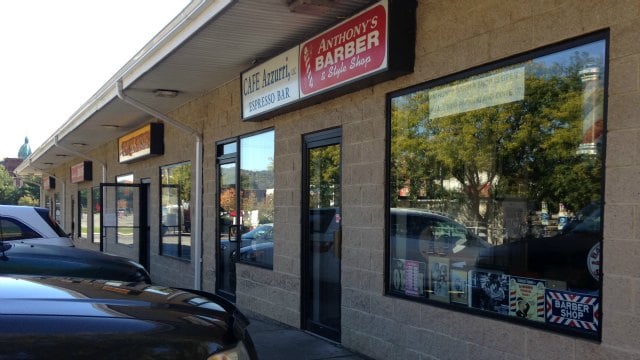 Waterbury police are investigating a fatal shooting following an attempted armed robbery at Cafe Azzurri over the weekend. (WFSB)
WATERBURY, CT (WFSB) -
Police have identified the man who was shot and killed by patron during an attempted armed robbery at a café in Waterbury early Saturday morning.
Raphael Dillard, 26, entered the Cafe Azzurri, located at 500 Bank St., around 2:30 a.m. Police said Dillard armed with a handgun "attempted to rob the cafe and its patrons."
However, 53-year-old Howard Williams "confronted the suspect with his own legally registered handgun," police said.
Police said Williams shot Dillard once and he died on the scene.
The shooting remains under investigation. Police have not filed any charges against Williams, who is cooperating with investigators and turned over his handgun.
Copyright 2015 WFSB (Meredith Corporation). All rights reserved.