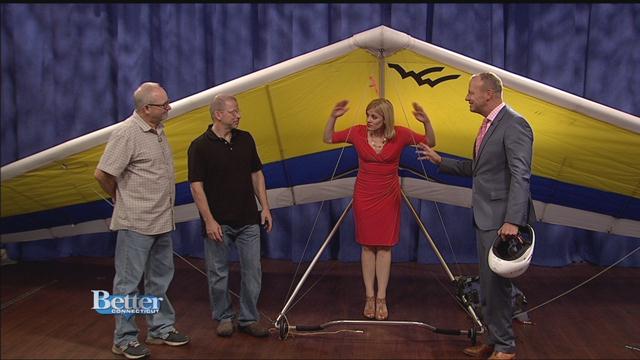 ROCKY HILL, CT (WFSB) -
For those who want to soar with the birds and feel the freedom of flying, "The Birdmen of Talcott Mountain" are in the Better Studio to talk to us about hang gliding.
To learn more about hang gliding in Connecticut, check out the latest issue of Seasons Magazine.
Seasons Magazine is a quarterly magazine with editions for Glastonbury, Farmington Valley, West Hartford, the Northwest Hills and coming soon a shoreline edition.
There is also a brand new Seasons app available for download. On it you can find all the regional issues of the magazine all with great video, including the hang gliding video we showed in this segment.
Check it out.