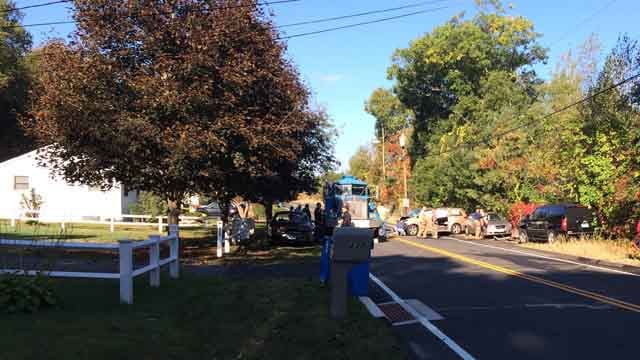 (WFSB photo)
BRISTOL, CT (WFSB) -
Police identified a man killed in a crash last week in Bristol.
They said passenger Scott Duell, 68, died after a transport van struck the dear of an unoccupied septic truck that was parked on Waterbury Road.
The crash happened Thursday just before 8:30 a.m.
Duell was transported to a hospital in Waterbury and died on Friday night, according to police.
A 24-year-old old pregnant woman was also hurt in the crash. She was treated for a head injury.
The Bristol Police Department's traffic division was said to be conducting an investigation into how the crash happened.
Anyone with information is asked to call the traffic division at 860-584-3030.
Copyright 2015 WFSB (Meredith Corporation). All rights reserved.