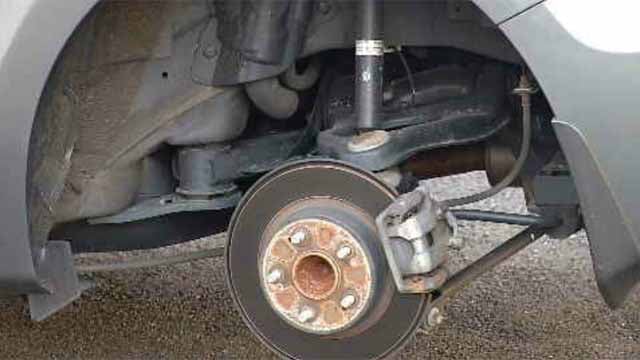 Vehicle vandalism prompts police investigation in Enfield (WFSB)
ENFIELD, CT (WFSB) -
A number of cases of car vandalism continue to be investigated by police in Enfield.
Police said they received nine complaints on Sunday night.
On Sunday morning, thieves reportedly ripped the wheels right off of a Honda Accord.
They were spread all over town and was not confined to a single area.
Some cars had windows smashed while another was spray-painted.
The reports came from Allen Street, Southwood Road, Donna Street, High Meadow Road and Old Field Farm.
Officers said it does not happen very often, but from time to time, there will be nights when it happens all in the same night.
They said the suspects are typically children.
Investigators said there was no indication of a hate crime.
Any one with information is asked to contact the Enfield Police Department.
Copyright 2015 WFSB (Meredith Corporation). All rights reserved.