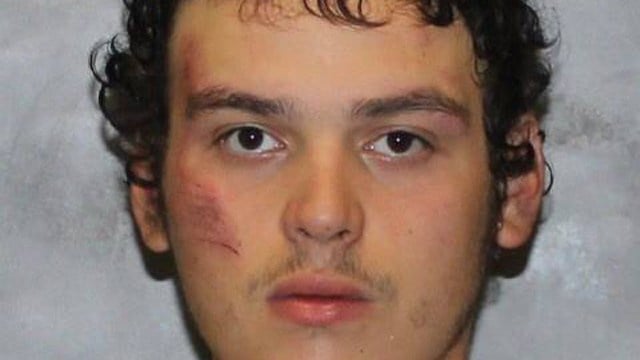 Nathan Earl Mousch. (West Haven police photo)
WEST HAVEN, CT (WFSB) -
A teen is accused of ignoring a couple of red lights and nearly causing a crash in West Haven, according to police.
Nathan Earl Mousch, 19, of Branford, was arrested after police said he tried to flee from them.
Officers said they saw him blow through the traffic lights around 9 p.m. on Monday.
They signaled him to stop, but he took off and struck lawns and curbs before finally coming to a rest on First Avenue near Elm Street. Police said his vehicle experienced mechanical failure.
Mousch was charged with engaging police in a pursuit, reckless driving, operating an unregistered vehicle, no insurance, no license, criminal mischief, possession of marijuana and several other motor vehicle charges.
Police said he was held on bond.
Copyright 2015 WFSB (Meredith Corporation). All rights reserved.