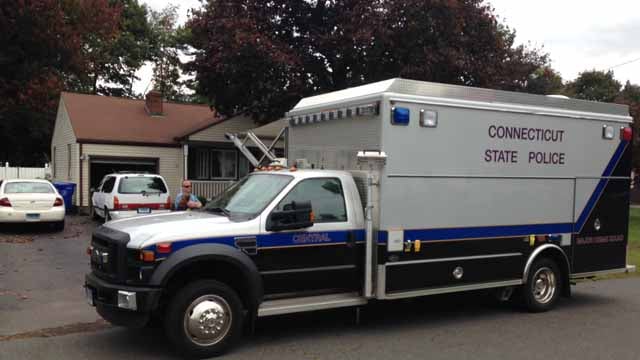 Police investigation underway in Newington (WFSB)
NEWINGTON, CT (WFSB) -
Police launched an investigation in Newington following the death of a 6-month-old girl on Tuesday morning.
Investigators were seen at a home on Timothy Street on Tuesday afternoon.
Police said the death was reported at about 8 a.m. on Tuesday.
Newington police are investigating, along with the Connecticut State Police Major Crime Unit.
All involved parties are said to be cooperating with police.
Neighbors told Eyewitness News that the family at the home includes two grandparents, their daughter, and three small children, including a boy, a girl along with their infant sister. According to neighbors, the family moved into the home last month.
"I heard one woman, I assume it's the grandmother, was screaming. She was screaming and hysterical," said neighbor Val Urso. "My heart dropped when I found out she died."
It is unclear how the baby girl passed away at this time.
Investigators in Newington said they hope to have an update soon.
Copyright 2015 WFSB (Meredith Corporation). All rights reserved.