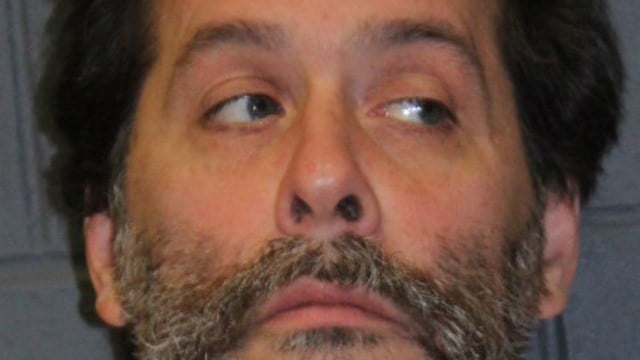 Stephen Cieszynski. (Southington police photo)
SOUTHINGTON, CT (WFSB) -
A hair-pulling incident led to a man barricading himself inside a Southington home last month.
Police said 46-year-old Stephen Cieszynski was arrested on Friday on an arrest warrant and faced a just on Tuesday.
They said Cieszynski became angry with a victim and pulled the victim's hair back on Sept. 23.
Officers responded to the scene on Atwater Street.
When officers said they tried to follow up with the investigation, Cieszynski ran into the home and barricaded himself inside.
Around 6:15 p.m., police said they entered the home and found the suspect and the victim inside. They both taken to a local hospital for evaluation.
Cieszynski was charged with second-degree breach of peace.
He was held on a $50,000 court-set bond.
Copyright 2015 WFSB (Meredith Corporation). All rights reserved.