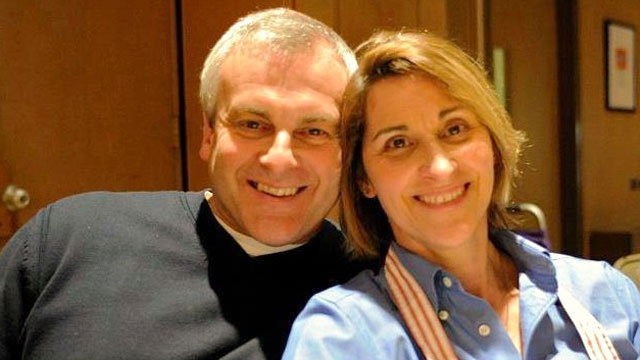 Jeffrey and Jeannette Navin. (Family photo)
EASTON, CT (WFSB) -
The owners of a home rented by a missing Easton couple are scheduled to face a judge.
Patricia Barrett and Rob Hennessey requested permission to remove the belongings of Jeffrey and Jeanette Navin from the home.
This while state police continue to search the property for clues related to the couple's disappearance.
The Navins have not been seen since Aug. 4.
Their vehicle was discovered with a smashed window on Aug. 9 in a commuter lot off of the Merritt Parkway in Westport.
Kyle Navin, the couple's son, was arrested on federal gun charges.
According to an arrest warrant, text messages between Jeffrey Navin and Kyle Navin showed that the father feared getting framed for murder.
Copyright 2015 WFSB (Meredith Corporation). All rights reserved.