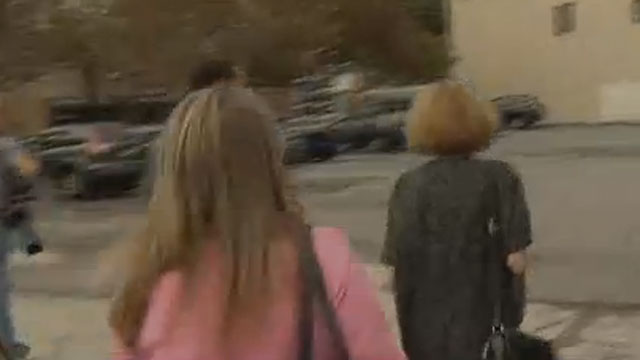 Jennifer Connell left court on Tuesday without talking to the media. (WFSB)
BRIDGEPORT, CT (AP) -
Lawyers for a New York City woman who sued her 12-year-old nephew for injuring her while excitedly greeting her say Connecticut law forced her to go to court over her medical bills.
A jury on Tuesday rejected Jennifer Connell's lawsuit seeking $127,000. She says she broke her wrist when the Westport boy jumped into her arms at his eighth-birthday party, causing her to fall.
Connell's law firm says her nephew's parents' insurance company offered her $1 and she had no choice but to sue to pay medical bills. They say she was never looking for money from him.
"It's important to understand that this was an issue of medical insurance litigation forced upon our client to get insurers to pay for necessary and significant surgical costs, is more fairly viewed on that basis rather than as a family matter, and we continue to believe she deserved the best possible legal representation." – Jainchill & Beckert, LLC
Peter Kochenburger is an insurance law specialist at the University of Connecticut School of Law. He says state law typically requires those claiming injury to sue the individual responsible.
Copyright 2015 The Associated Press. All rights reserved. This material may not be published, broadcast, rewritten or redistributed.