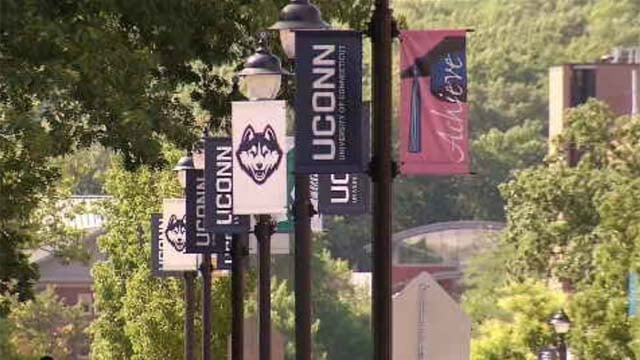 (WFSB)
STORRS, CT (WFSB) -
Tough topics were tackled at the University of Connecticut on Wednesday, in the wake of a string of mass shootings across the country.
UConn President Susan Herbst sat down with students, counselors and university police to talk about those nightmare scenarios.
The group talked about emergency preparations, on-campus violence, and treatments for people who have mental health issues.
"This is a very safe campus but these events can happen anywhere, and so the question is are you ready...best possible thing to keep our facility safe here," Herbst said.
Earlier this month, nine people were killed at Umpqua Community College in Oregon.
Copyright 2015 WFSB (Meredith Corporation). All rights reserved.