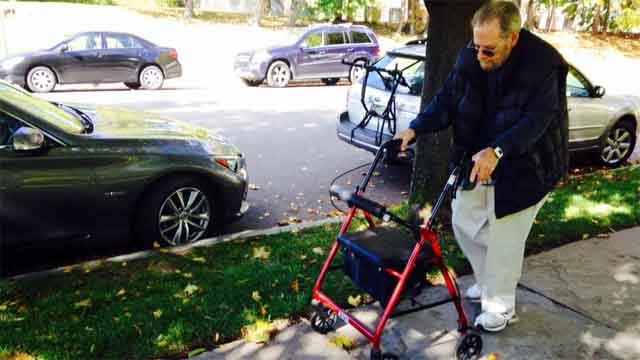 Hartford man struggles with nearby sidewalks (WFSB)
HARTFORD, CT (WFSB) -
A Hartford man who gets around with a walker said a stretch of his sidewalk on Prospect Avenue is dangerous.
Walking is 67-year-old Jim Tracy's only means of transportation. He was diagnosed with terminal cancer so it is harder for him to get around, so the dangerous sidewalks don't help.
"No one is taking any responsibility and I just want someone to fix it," Tracy said.
Tracy was walking down this sidewalk when he hit an uneven spot and was injured.
The area has been patched up but he still did take a fall, and was in the hospital for almost a month.
After getting hurt, he said he's hoping the bumps and cracks get fixed so it doesn't happen to someone else.
He said he has been trying to get the sidewalks fixed for four months, and said most of the people in his building use walkers or electric wheelchairs.
He said he's concerned not just for his safety but for their too.
The city told Eyewitness News that they will look into the issue.
Copyright 2015 WFSB (Meredith Corporation). All rights reserved.