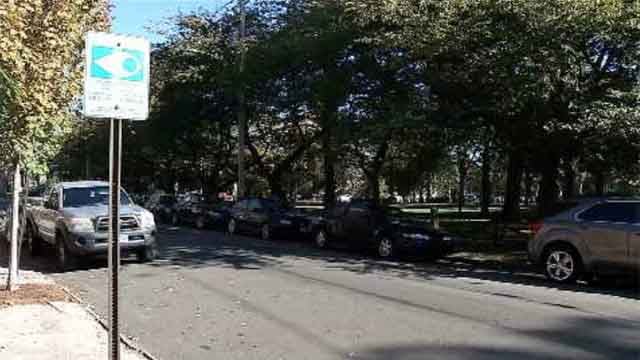 New Haven police are investigating after several cars were damaged in some parts of the city recently. (WFSB)
NEW HAVEN, CT (WFSB) -
New Haven police are investigating after several cars were damaged in some parts of the city recently.
Police said cars were damaged with what is thought to be a BB-gun.
"That's terrible. People work hard. They buy these cars," said Jonathan Carlos, of New Haven. "Usually I'm up pretty late and usually I hear anything that's going on on the street. I didn't hear anything."
Police said the shooter targeted the areas of Alden, West Rock, Central and McKinley avenues.
It is unclear if police have any suspects at this time.
The damage was minimal, but residents have asked police to step up patrols in the area, in the hopes of preventing this from happening again.
Anyone with information should contact New Haven police.
Copyright 2015 WFSB (Meredith Corporation). All rights reserved.