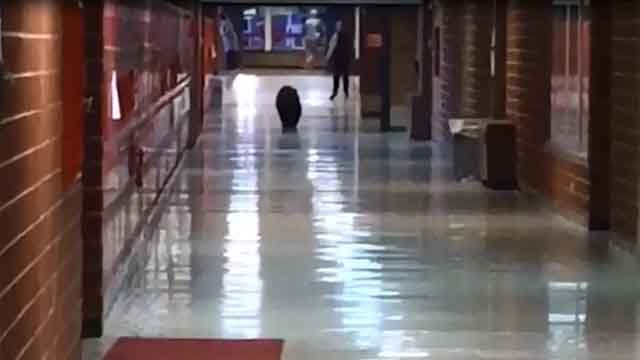 A bear was spotted walking through a Montana high school on Thursday morning. (CBS)
(CBS) -
A bear was spotted walking through a Montana high school on Thursday morning.
The bear was chased out of Bozeman High School, but couldn't be found after that.
There was never a threat to students at any time. Students were all told to go into classrooms.
School officials then opened hallway doors and herded the bear out.
Officials said the bear entered the school through an open garage door from the football field.
The entire incident happened within two or three minutes, and the bear was quick and skittish.
Officials said students were curious more than anything. They add that they didn't feel like bear was agitated but more curious.
© 2015 CBS Interactive Inc. All Rights Reserved. This material may not be published, broadcast, rewritten, or redistributed.