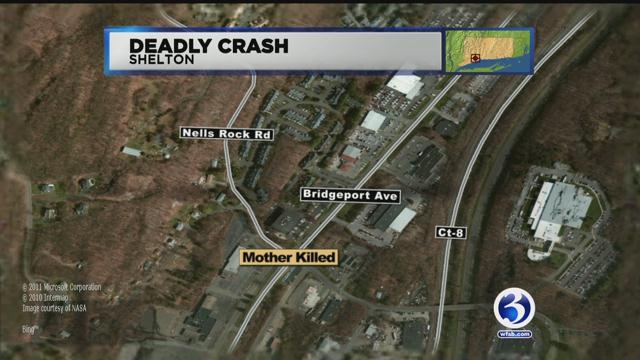 SHELTON, CT (WFSB) -
A mother of 15-month-old girl is dead after a head-on motor vehicle crash in Shelton on Thursday night, police said.
The two-vehicle crash was reported in the area of Bridgeport Avenue and Nells Rock Road around 6:30 p.m.
Leigh Sabo, 24, was driving Buick Century and traveling northbound on Bridgeport Avenue when police said she hit a Mazda CX-9 headed southbound on Bridgeport Avenue.
Sabo and her 15-month-old daughter, who was inside the vehicle, were rushed to a local hospital. Police said Sabo died at the hospital.
Sabo's daughter suffered minor injuries, according to police.
The driver of Mazda CX-9, 41-year-old Leigh Brewster, suffered "minor injuries" and was rushed to a nearby hospital.
The cause of the crash remains under investigation by the Shelton Police Traffic Division Reconstruction Team. No charges have been filed by police.
Anyone with any information about the crash is asked to call the Shelton Police Traffic Division at 203-924-1544.
Copyright 2015 WFSB (Meredith Corporation). All rights reserved.