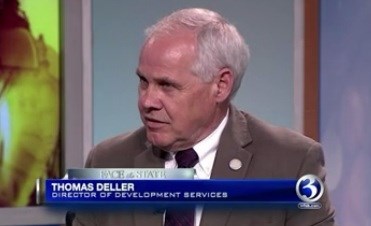 HARTFORD, CT (WFSB) -
Hartford's city development director has resigned.
Thomas Deller, Director of Development Services, resigned effective October 31.
Darrell Hill will serve as acting Director of Development Services.
"I appreciate and am grateful for all of Tom's years of service. he has worked extremely hard and has lead the efforts for several successful projects such as the Intermodal Triangle, Downtown North, Strong Cities, Strong Communities challenge, modernizing our permitting system, initiating the modernization of our zoning code, Coltsville, UConn, and several CRDA developments including 777 Main Street, "Sonesta", and Capwell," said Mayor Pedro Segarra. "Given recent events, however, I believe he has made the right decision for him and for the City of Hartford."
There is no exact word why Deller resigned, but his resignation comes after questions arose about payments made to the would-be developer of Dillon Stadium.
Copyright 2015 WFSB (Meredith Corporation). All rights reserved.