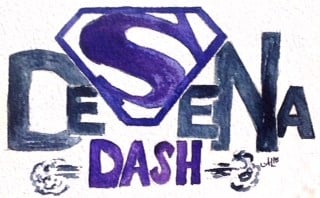 Here is the logo for the DeSena Dash.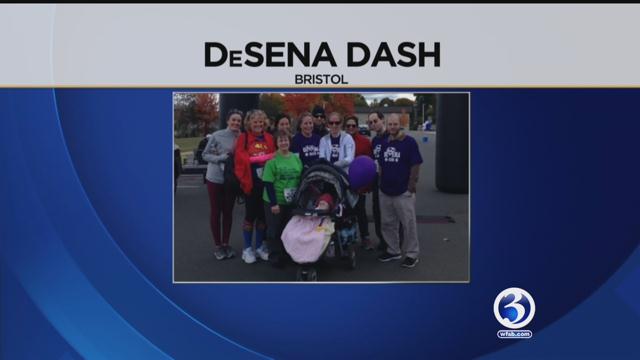 Runners prepare to hit the pavement for the Clint DeSena Dash. (Submitted photo)
BRISTOL, CT (WFSB) -
Runners and walkers hit the pavement Saturday morning in memory of a third-grade teacher who lost his battle with brain cancer earlier this year.
The inaugural Clint DeSena Dash was held at the Greene-Hills School on Pine Street.
The first annual event is in memory of Clint DeSena, a popular third grade teacher at the school who lost his battle with brain cancer recently.
DeSena enjoyed running in his free time and because of that family and friends thought a fun run would be the best way to honor him.
All the funds raised from Saturday's events will support the Dana Farber Cancer Institute and the Callie DeSena College Fund, a fund set up for his 1-year-old daughter.
"He was a person that when you talked to you remembered him," said Jeremy Sloate, who is the race director. "He was a great, great person. He made an impact on all of his students. He made an impact on every teacher that he ever worked with."
Organizers said they hope that the race grows larger next year.
For a full list of events visit the Clint DeSena Dash website here.
Copyright 2015 WFSB (Meredith Corporation). All rights reserved.