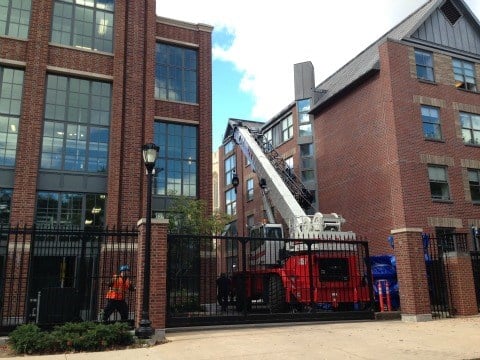 Reports of MRSA on Yale campus (WFSB)
NEW HAVEN, CT (WFSB) -
A worker has died after falling 50 feet into a smokestack at a Yale power plant on Saturday.
Crews responded to 120 Tower Parkway shortly before 10:30 a.m. on reports the worker had fallen into the smokestack.
The building is listed at the Central Power Plant, according to the Yale University website.
The worker was a subcontractor working at the power plant.
Yale put out a statement saying, "Yale University officials have been informed of the death of a subcontractor working at the power plant earlier today. Yale extends its deepest condolences tot he worker's family, friends and co-workers. The university is providing support and counseling to anyone at Yale who has been affected by this sad news. We will provide more information as it becomes available. An investigator of the incident is ongoing. Power to campus buildings was not affected."
Police are still investigating this incident.
Copyright 2015 WFSB (Meredith Corporation). All rights reserved.