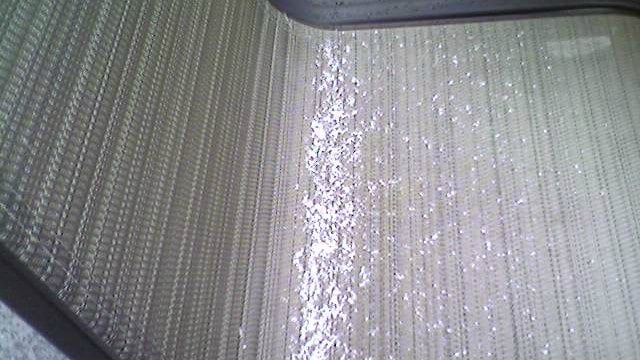 Snowflakes seen throughout the state. (WFSB)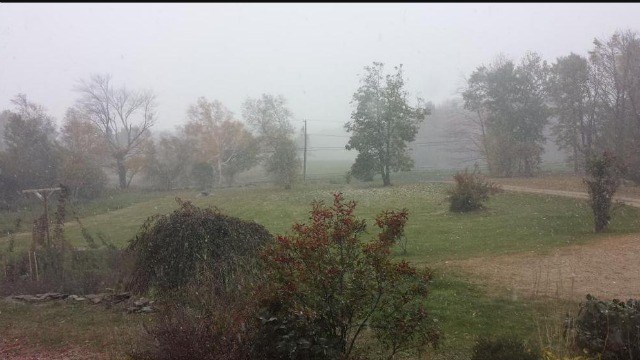 Snowflakes fell in Winchester. (@mosnaRkcuhC)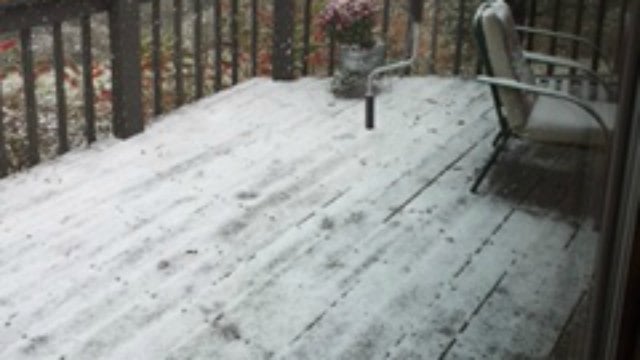 ROCKY HILL, CT (WFSB) -
There were reports of snowflakes falling throughout the state on Sunday and many Connecticut residents took to social media to say they were unhappy about the forecast.
Temperatures were in the upper 20s to lower 30s ON Sunday morning. There was a freeze warning in effect for most of the state until 10 a.m.
"The models are now suggesting showers and flurries in Upstate New York may have a little more staying power, and may drift into Connecticut in the form of isolated sprinkles -- even a few flurries in the highest terrain," WFSB Meteorologist Mike Cameron said.
All indications are that these are the first flakes to fall in Connecticut this season.
Snowflakes were spotted in Southington, Bristol, Torrington and Naugatuck. Send your pictures to iWitness@WFSB.com.
To read the full technical discussion, click here.
Copyright 2015 WFSB (Meredith Corporation). All rights reserved.