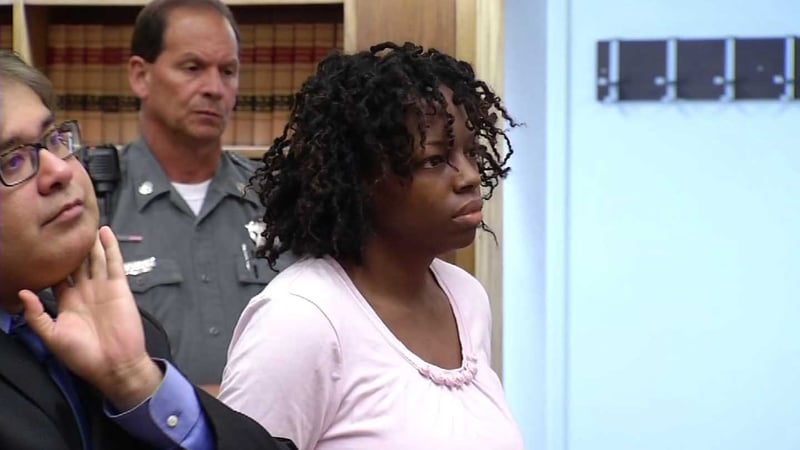 Leroya Moore during a previous court appearance. (WFSB file photo)
NEW HAVEN, CT (WFSB) -
A mother charged with killing her two young children is scheduled to face a judge on Monday.
Leroya Moore is accused of murdering 5-year-old Aleisha Moore and 7-year-old Daaron Moore.
The crime happened back in June at their home in East Haven.
According to the chief medical examiner, the children were poisoned.
Police said Leroya Moore filled her home with natural gas on June 2.
Court documents said she wrote a note that referenced sending her children to heaven. She was found outside of the home with injuries that suggested a suicide attempt.
She had been on suicide watch after that, but was removed from it in late June.
Leroya Moore is facing two counts of murder.
Copyright 2015 WFSB (Meredith Corporation). All rights reserved.