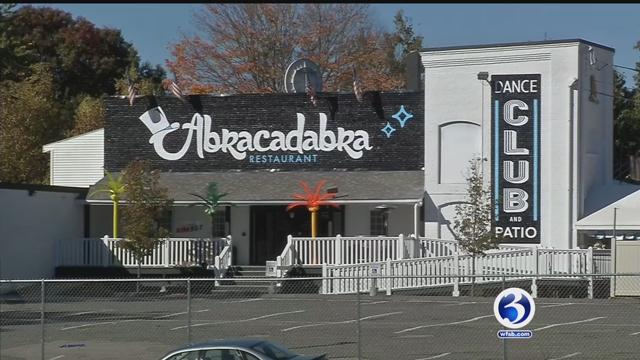 WILLIMANTIC, CT (WFSB) -
Police are looking for a suspect they said he pulled out a gun and fired at random outside of a Willimantic bar.
They said it happened around 1:45 a.m. Sunday at the Abracadabra Restaurant on Main Street.
It began as an argument outside where one man took out a knife and a second took out a gun and fired three rounds into the air.
Police said dozens of people were in the area, but no one was hit. Many of them were eyewitnesses.
The shooter got into an unknown vehicle and fled.
Police said it was the first negative incident at the club since it opened in August. It's a popular spot with college-age patrons.
"The night club opened up mid-summer we haven't had any problems down there this is the first major incident at the dance club," said Cpl. Stanley Parizo, Jr., Willimantic police. "Again this is an isolated incident as far as we're concerned. We don't believe this was a targeted [incident]; but again, we're going to look into that."
No one has been arrested.
Anyone with information is asked to call the Willimantic Police Department.
Copyright 2015 WFSB (Meredith Corporation). All rights reserved.