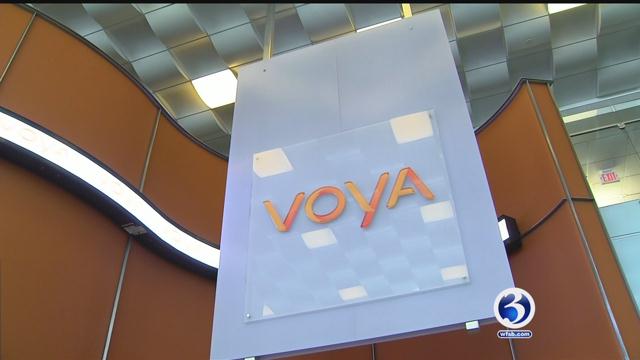 Voya Financial hosted their second annual born to save campaign on Monday. (WFSB)
ROCKY HILL, CT (WFSB) -
For expecting parents, saving for their little ones retirement is likely not the first thing on their mind. However, a new campaign is trying to help prepare parents and their little ones.
As part of national save for retirement week, Voya Financial hosted their second annual born to save campaign. That means every baby born today in the United States is eligible to receive a $500 mutual fund investment from Voya.
According to the U.S. Census Bureau, more than 10 thousand babies are born each day. Company leaders said while retirement is a distant milestone for a baby, it's never too early to start planning for the future.
"We just want to bring awareness to new parents about putting money away for their baby early," Kellie Desrosiers with Voya Financial said. "And the earlier they put that money away the more it can be working for them and invested throughout their life."
This is the second year of this campaign.
Babies awarded money last year will receive an extra $50 as a birthday gift this year.
For more information, click here.
Copyright 2015 WFSB (Meredith Corporation). All rights reserved