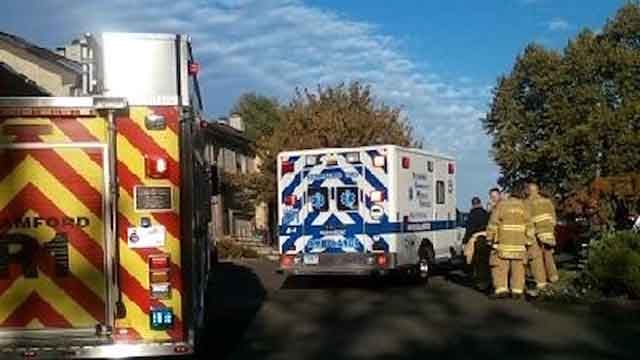 An 84-year-old woman has died after her parked car rolled backward, striking her and a neighbor on Tuesday afternoon. (Stamford fire officials)
STAMFORD, CT (WFSB) -
An 84-year-old woman has died after her parked car rolled backward, striking her and a neighbor on Tuesday afternoon.
Stamford police said the woman's 2001 Oldsmobile Intrigue sedan had been parked in the driveway of a condominium unit on Bedford Street.
The 84-year-old woman got out of the car, and while talking to a neighbor, the vehicle rolled backward.
The open driver's door struck the 84-year-old driver and the neighbor, knocking both women to the ground.
Police said the women were transported to Stamford Hospital, where the 84-year-old woman died.
The neighbor was treated for non-life threatening injuries.
Police have not released the driver's name.
Copyright 2015 WFSB (Meredith Corporation). All rights reserved.