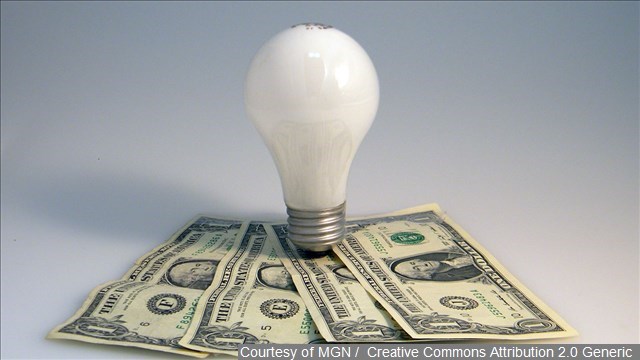 Some Connecticut customers are overpaying for electricity (MGN photo)
HARTFORD, CT (WFSB) -
Winter is coming and for many people that means electric bills are on the rise.
Officials said more than three quarters of customers in Connecticut are already overpaying for electricity each month.
"Connecticut consumers in the competitive electric supplier market have paid about $23 million more than if they had stayed on the standard offer," said Elin Katz, consumer counsel for Connecticut.
Many people choose third-party suppliers because they may offer lower prices when signing up, but experts said when one supplier drops its rate, other suppliers might not.
Right now, there is no law that prohibits suppliers from charging double, or even triple what the standard rate is.
Experts said it is up to the consumer to keep an eye out for the best price.
To see how your rate compares to the standard offer price, Katz said all of the information is printed on the bottom left side of the monthly bill.
If you're not happy with your rate, call your provider and they will switch your service within 72 hours.
Copyright 2015 WFSB (Meredith Corporation). All rights reserved.