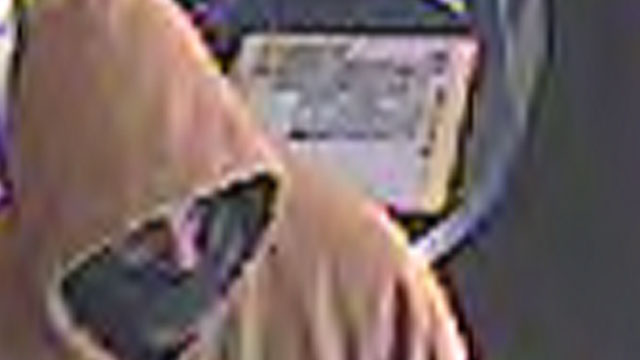 Police search for this suspect in the armed robbery at the Kap-n-Keg. (South Windsor)
SOUTH WINDSOR, CT (WFSB) -
Police have released more surveillance photos of the suspect in an armed robbery at liquor store in South Windsor earlier this month.
Investigators are searching for the man responsible for robbing the Kap-n-Keg package store, which is located at 575 John Fitch Blvd., on Oct. 16.
Police said the suspect displayed a handgun during the robbery. No one reported any injuries to police.
The suspect is being described as a 5'10" tall with a slim build. He was wearing mustard yellow-colored hooded sweatshirt with "some type of mask covering the lower half of his face."
Investigators said no one said approach the suspect because he is being "considered armed and dangerous."
Anyone with any information about the incident is South Windsor Police Department immediately at 860-644-2551.
To see the surveillance photos on your mobile device, click here.
Copyright 2015 WFSB (Meredith Corporation). All rights reserved.