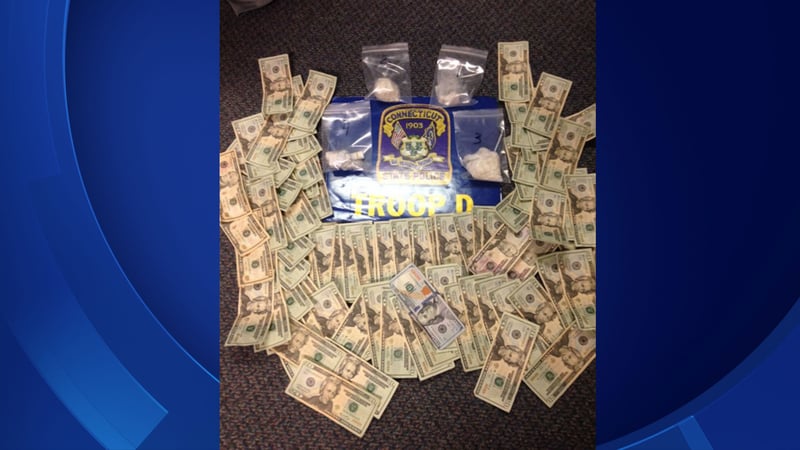 State police released this photo of the items seized during an arrest at a Killingly bar. (CT State Police)
KILLINGLY, CT (WFSB) -
A 31-year-old man was arrested after state police said he was trying to "discard a large quantity of crack cocaine and heroin in the sink" of a bar in Killingly on Tuesday evening.
Troopers were called to The Sports Page Bar, which is located at 14 Center St. to find a man wanted for violation of probation.
Inside the bathroom, troopers found Dwayne Shannon trying to get rid 4.5 ounces of crack cocaine and there were 54 bags of heroin. State police said the troopers were able to stop Shannon and arrest him.
"The amount of crack cocaine and heroin was in an amount greater than normally associated with personal use and that the narcotics were pre-packaged for sale," Trooper Kelly Grant said in a release on Wednesday.
Grant said the estimated street value of the crack cocaine and heroin was about $10,000.
Besides the crack cocaine and heroin, troopers found $1,940 inside of Shannon's pants pocket.
Shannon was charged with possession of narcotics and possession of narcotics with intent to sell. He is being held on a $25,000 bond.
Shannon is expected to be arraigned at Danielson Superior Court on Wednesday.
Copyright 2015 WFSB (Meredith Corporation). All rights reserved.