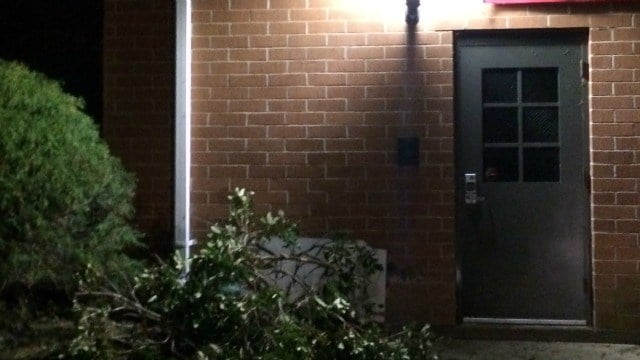 The Suffield Volunteer Fire Department Company 3 station was damaged after a car crash on Wednesday evening. (WFSB)
SUFFIELD, CT (WFSB) -
A driver was sent to the hospital after crashing into a fire station in Suffield on Wednesday evening.
The car crashed into the Suffield Volunteer Fire Department Company 3 station, according Suffield Police Lt. Richard Brown.
The crash occurred after a vehicle, driven by Wolfgang Meier, traveling southbound on Babbs Road when he crossed through the intersection of Mountain Road, left the roadway and struck the building.
Meier, of Southwick, Mass., was taken to a local hospital "for evaluation," Brown said. The driver's condition was not released by police.
The building did sustain damage and has been deemed unsafe.
As a result, the emergency equipment has been relocated and mutual aid arrangements were made with the town of Southwick.
The cause of the crash remains under investigation. No charges have been filed against Meier at this time.
Anyone with any information about the crash is asked to call Suffield Police Department at 860-668-3870.
Copyright 2015 WFSB (Meredith Corporation). All rights reserved.