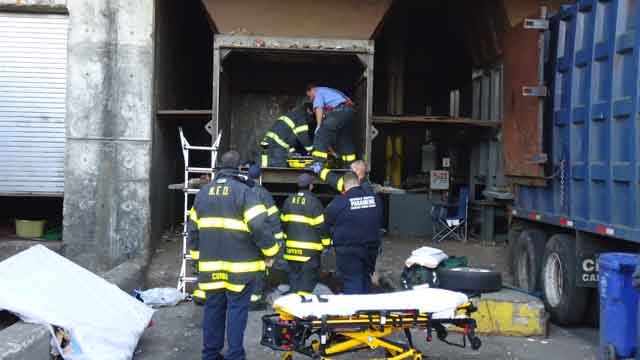 Man injured after falling into trash hopper at Norwalk transfer station (Norwalk fire crews)
NORWALK, CT (WFSB) -
A man was treated for non-life threatening injuries on Thursday after he fell into a trash hopper at the trash transfer station in Norwalk.
Fire officials said the man was emptying trash from his van, at a little before 10 a.m., when he fell 15 feet from the unloading area and into the trash shoot that leads to a dumpster.
When fire crews arrived, transfer station employees had already removed the dumpster so crews could get to the man.
He was taken to the hospital with non-life threatening injuries.
Copyright 2015 WFSB (Meredith Corporation). All rights reserved.