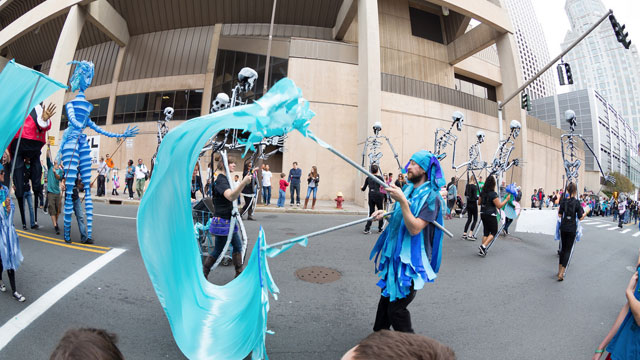 A prior Hooker Day Parade. (Hartford.com photo)
HARTFORD, CT (WFSB) -
The capital city's annual Hooker Day Parade is scheduled to step off Saturday afternoon.
Police said the parade begins at 1 p.m. and should complete its route by 1:45 p.m.
However, it will be followed by a 30 minute gathering on Asylum Street in front of Black-eyed Sally's.
Rolling street closures will start on Asylum Street from Ann Uccello and High Streets between 12:45 p.m. and 2:30 p.m. High Street will be closed between Asylum and Church Streets from 10 a.m. to 1:30 p.m. Finally, Allyn Street will be closed between High and Ann Uccello Streets from 9 a.m. to 5 p.m.
Police warned drivers to expect no parking on those streets.
They said Allyn Street between Union Street and High Street will have limit access for drivers.
More information about the parade can be found here.
Copyright 2015 WFSB (Meredith Corporation). All rights reserved.