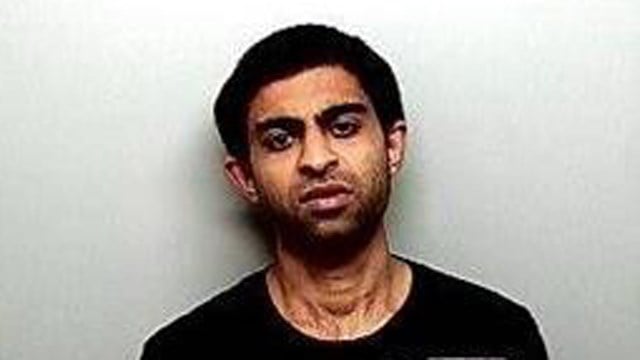 Vishal Bhatt, (Newington police photo)
NEWINGTON, CT (WFSB) -
A man from Newington is accused of threatening police officers and a court house.
Vishal R. Bhatt, 26, was charged with breach of peace of peace, criminal violation of a protective order, and threatening after police said he made violent threats against members of the Newington Police Department and the New Britain Superior Court.
Police issued a warrant on Oct. 22. The incident happened on Sept. 18.
Bhatt allegedly left the state after the making the threats, but returned home on the day the warrant was issued.
After being seen traveling in Newington, Bhatt was taken into custody during a traffic stop.
He was held on a $150,000 bond and is expected to appear at the New Britain Court Friday.
Copyright 2015 WFSB (Meredith Corporation). All rights reserved.