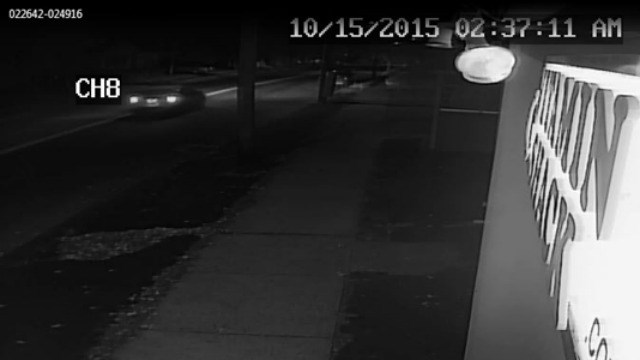 Police are searching for the vehicle in this surveillance photo in connection with the theft of several political signs. (Stratford Police Department)
STRATFORD, CT (WFSB) -
Police are investigating the theft of political signs at on location in Stratford.
Police said signs were stolen from in front of the Vitamin Shack located at 1615 Main St., on Oct. 15, 21 and 24.
In each incident, police said at least three signs were stolen. With the person or people responsible for the thefts targeting signs that state "Vote Yes," "Rich Fredette for Zoning" and "Barnaby for Council."
"It may not be the suspect in each theft," Stratford Police Captain Paul DosSantos said in a statement on Saturday.
On Saturday, police released photos of the vehicle that they believe was involved in Friday night's theft.
Anyone with any information about the thefts is asked to call the Stratford Police Department at 203-385-4143, the Stratford Police anonymous tips line at 203-375-8477(TIPS) or by clicking here.
Copyright 2015 WFSB (Meredith Corporation). All rights reserved.