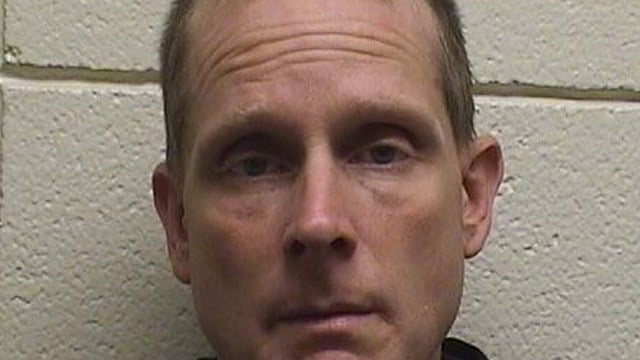 Darrell Kennedy. (South Windsor police photo)
SOUTH WINDSOR, CT (WFSB) -
A man was arrested for stealing $5,000 from a business in South Windsor.
Police said Darrell Kennedy, 43, of Glastonbury, was seen on surveillance footage stealing money from the unidentified office.
Kennedy turned himself in on Monday after being identified by the store owner.
The owner allegedly recognized the suspect because the suspect sold the owner a leaf blower and offered his drivers license for identification.
Officers said they were unable to find Kennedy at first. However, an arrest warrant was obtained and served on Monday.
Another warrant on failing to appear in court was also served from Windsor police.
Kennedy was charged with third-degree burglary and third-degree larceny. He was also charged with first-degree failure to appear.
Police said he was held on a $20,000 bond and scheduled to face a judge on Monday.
Copyright 2015 WFSB (Meredith Corporation). All rights reserved.