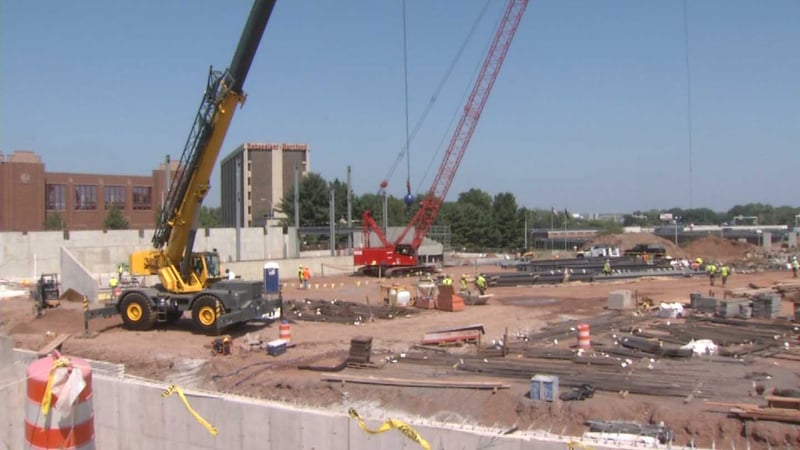 Construction at the stadium where the Hartford Yard Goats will play (WFSB photo)
HARTFORD, CT (WFSB) -
With the election in a matter of days, two stadiums in the capital city are coming under fire from one political party.
Members of the Working Families Party were at city hall on Monday evening, voicing their concerns over the $56 million Yard Goats ball park and the Dillon Stadium deal that federal authorities are now investigating.
They said the millions pumped into the projects should go toward community services.
"Instead of the stadium, we want gyms opened until 9 p.m., computer rooms, tutoring in the schools. That's where to spend the money," said Hartford City Councilor Larry Deutsch.
Hartford Mayor Pedro Segarra's office said it had no comment on the matter.
The Hartford Yard Goats are expected to kick off its season in April of 2016.
Copyright 2015 WFSB (Meredith Corporation). All rights reserved.