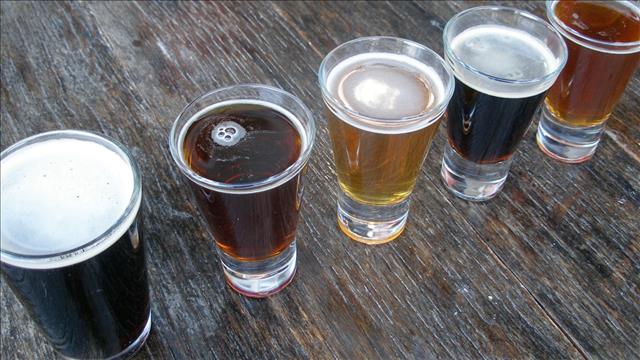 (MGN photo)
HARTFORD, CT (WFSB) -
Tuesday marked a day of celebration for local breweries.
It was National American Beer Day, according to NationalDayCalendar.com.
According to the site, there are more than 2,100 breweries that manufacture beer in the U.S. It also said that the country consumes roughly 20 gallons of beer per capita annually.
Connecticut is home to a number of popular breweries, including Thomas Hooker in Bloomfield, Two Roads Brewing Company in Stratford and City Steam Brewery Cafe in Hartford.
For more on the Connecticut Beer Trail, click here.
To celebrate, fans were urged to use the hashtag #AmericanBeerDay and drink responsibly.
Copyright 2015 WFSB (Meredith Corporation). All rights reserved.