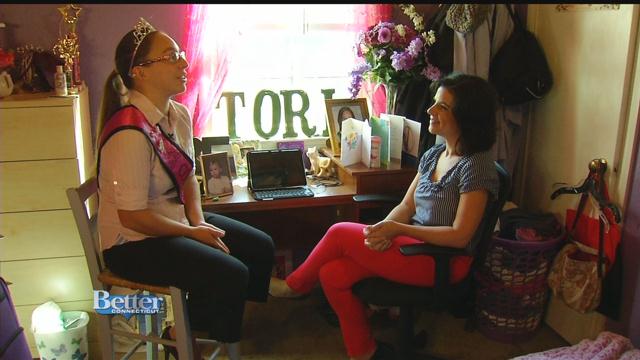 ROCKY HILL, CT (WFSB) -
Our Better People segment pays tribute to someone who inspires us all to be better. Today we are shining the light on a finalist in the Miss Amazing Pageant.
If you have never heard of it, it really is an amazing pageant. It celebrates all girls, including those with disabilities. The first runner up of the Miss Amazing Pageant just happens to live right here in Connecticut.
Tori Maldonado, 21, of Newington, otherwise known as Miss Connecticut Amazing Jr. Miss, just got back from Los Angeles where she competed in the national pageant.
But life hasn't always been glamorous for Tori. In first grade Tori's parents found out she had significant learning disabilities in language and math. Tori needed someone with her in the classroom at all times through high school. She was told she would never be able to hold a job.
Tori has never taken no for an answer and she loves her job at Dunkin Donuts. Tori worked and raised enough money to get to Los Angeles for the national pageant. Her message to those who doubt her is truly inspiring.
For more information about the Miss Amazing Pageant, click here.