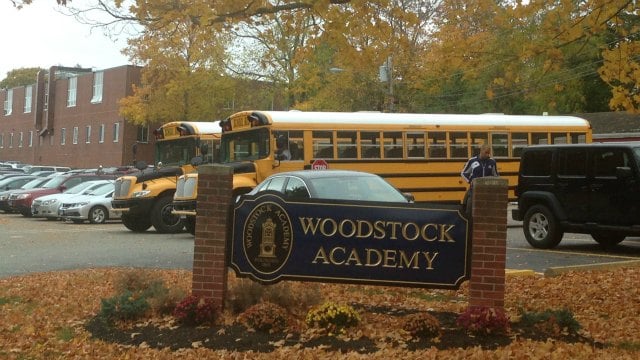 Students, teachers and staff at Woodstock Academy were told to "shelter in place" on Wednesday. (WFSB)
WOODSTOCK, CT (WFSB) -
Students, teachers and staff at Woodstock Academy were told to "shelter in place" after a note was found on the school's campus on Wednesday morning.
The students stayed in their classrooms during the incident "for precautionary reasons."
Connecticut State Police searched school grounds, and students' belongings and did not find any credible threat.
School officials said students were not in any "immediate danger," and were safely dismissed at 2:15 p.m.
Copyright 2015 WFSB (Meredith Corporation). All rights reserved.