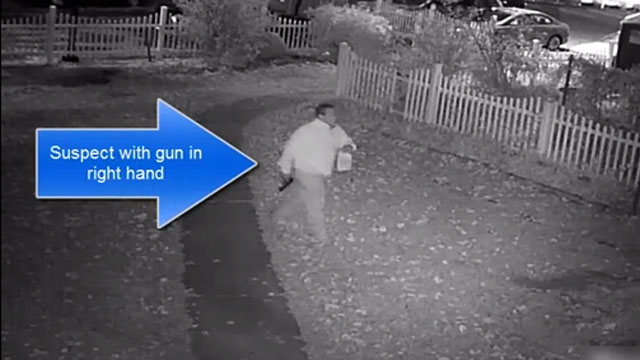 Police released a video with this photo of an armed robbery suspect. (Stamford Police Department)
STAMFORD, CT (WFSB) -
Police are searching for the man who tried to rob a mother and threatened to shoot her 4-year-old child in Stamford earlier this month.
The armed robbery was caught on surveillance video on Oct. 17. Police said an unidentified man with a handgun came to home in the area of South Pacific Street and Woodland Place around 8:30 p.m.
The unidentified man attempted to steal the woman's wallet, but police said the suspect was startled when a Good Samaritan yelled over at them.
The suspect was unable to take anything from the mother, police said.
Police said the victim was able to knock the handgun out of his hands. The man did pick it back up before police said he fled eastbound on Woodland Place.
Police said they believe the suspect "may not be from the Stamford area and may be transient." Anyone with any information is asked to call the Stamford Police Detective Bureau at 203-977-4417.
Copyright 2015 WFSB (Meredith Corporation). All rights reserved.