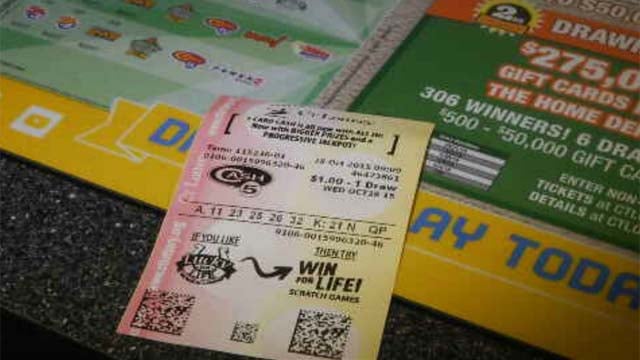 Players search to see if they have unclaimed $100,000 Cash 5 lottery prize (WFSB)
MERIDEN, CT (WFSB) -
The Connecticut Lottery is looking for one lucky player that has a winning ticket, worth $100,000.
The golden Cash 5 ticket was purchased in New Haven County on June 27, 2015.
The numbers were 1-4-14-17-24. The only problem is that the winner didn't claim it.
Lottery officials said the winner has until Dec. 24, 2015 to claim the Cash 5 prize. That date will mark 180 days after the drawing was held.
Scratch games expire 180 days from the announced "end of game" date
If the money isn't collected, it can go to the state general fund and special lottery game promotions.
"That could happen, we have tickets in here that we never check," David Sandillo, who plays the Connecticut Lottery, said.
They urge all players to check their tickets carefully and immediately sign them to establish ownership.
Tickets can be checked online here or at any lottery retail location.
Copyright 2015 WFSB (Meredith Corporation). All rights reserved.