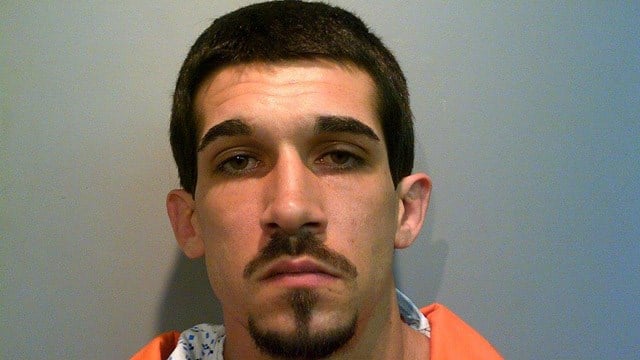 David Lyons. (State police photos)
DANIELSON, CT (WFSB) -
A samurai sword-wielding college student in Danielson is being credited with stopping a burglary.
State police said they arrested David Lyons, 30, a homeless man, and charged him with second-degree burglary, sixth-degree larceny and second-degree breach of peace.
Troopers said they responded to a home on North Street.
They said Lyons attempted to enter the victim's home when the victim struck Lyons with the sword.
Lyons then fled the scene. However, troopers said they arrested him a short distance away.
He suffered a cut to his arm and was transported to the hospital. After being discharged from the hospital, state police said he was processed and held on a $25,000 surety bond.
Lyons was arraigned in Danielson Superior Court on $25,000.
Copyright 2015 The Associated Press. All rights reserved. This material may not be published, broadcast, rewritten or redistributed.