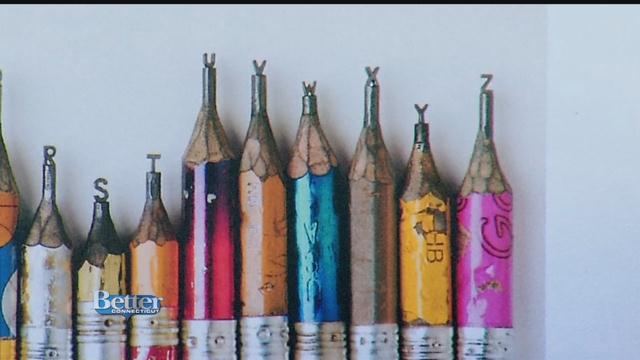 ROCKY HILL, CT (WFSB) -
Bridgeport artist, Dalton Ghetti uses the graphite from pencils to create one-of-a-kind sculptures that will take your breath away.
Unfortunately, none of Dalton's works are for sale. He has never, nor will he ever, sell a piece of his art. He plans to donate all of his works to museums so that the public can enjoy them.
Prints and note cards of the sculptures are available for purchase on Dalton's website at daltonghetti.com.