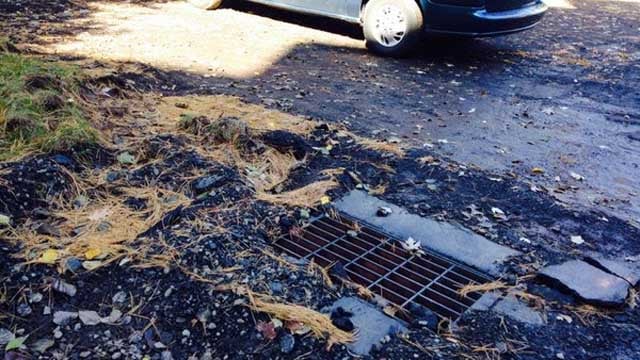 Paving job put on hold at Bristol apartment (WFSB)
BRISTOL, CT (WFSB) -
Seniors living in a Bristol apartment complex said they are fed up after a paving project for their parking lot was put on hold.
Piles of rock and asphalt sit in a very muddy parking lot at Meridian Towers Apartments, and the residents said construction crews left the mess behind and haven't been back in at least one week.
"These guys came in and the next thing you know, that's it," said tenant Gordon Rochon.
Residents said they are having a tough time getting to their cars, and are scared of falling.
Eyewitness News was told one person has already fallen.
"He said he can't make it out of here because he's in a wheelchair and the ones in the walkers have a hard time and are struggling to get into their vehicles," Rochon said.
The property manager said she couldn't say what the holdup is.
The owner of the building lives in North Carolina. He said he paid $40,000 to the construction company. The work was supposed to be done 10 days ago.
The contractor said the soil has been unstable and needs to dry out, and added that he is expecting to go back this weekend and hopes to have the job finished by next Wednesday.
Copyright 2015 WFSB (Meredith Corporation). All rights reserved.