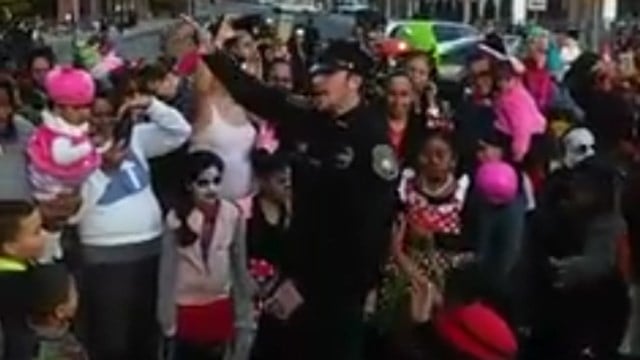 (Facebook photo)
NEW BRITAIN, CT (WFSB) -
A New Britain police officer broke it down on Halloween in front of dozens of bystanders.
Officer Matt Sulek also became an online sensation as he "whipped" and "nae naed" in the city's downtown on Saturday.
Two and a half minutes worth of video was posted to Facebook and garnered more than 33,000 views. It was also shared more than 800 times.
Many of the people who commented said they were glad to see police interacting with the community.
Copyright 2015 WFSB (Meredith Corporation). All rights reserved.