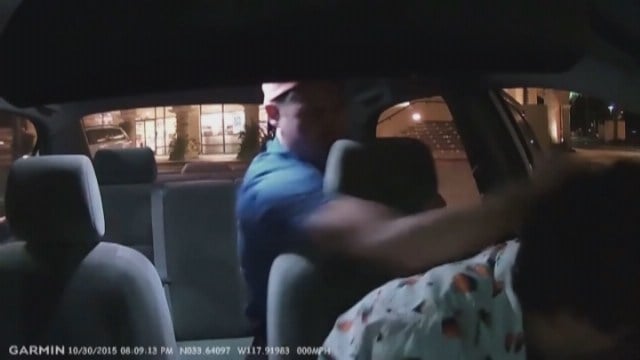 (CNN photo)
(CNN) -
An Uber driver said he recorded a customer's violent attack on him to demonstrate the dangers drivers like him face.
The footage was recorded in Costa Mesa, CA.
Edward Caban said he was the one who posted it online.
He said he asked his passenger, Benjamin Golden, to leave his car because he was behaving erratically.
Instead of getting out, however, the video shows Golden beating him around the head from the back seat.
Caban eventually reaches over the back seat with pepper spray.
Golden was arrested at the scene and charged with assault and public intoxication. He was also banned from using Uber ever again.
Caban said his goal was that people understand some of the challenges that Uber drivers have. He said attacks like these happen frequently.
Police said Golden could face more charges.
© 2015 Cable News Network.Turner Broadcasting System, Inc. All Rights Reserved.