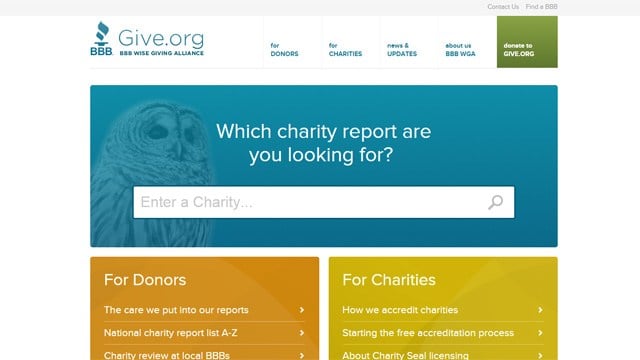 (BBB: Wise Giving Alliance)
HARTFORD, CT (WFSB) -
It's almost the season for giving but before you start handing out money, make sure the charity is legitimate.
The Connecticut Better Business Bureau said this is the time of year when criminals work extra hard to try to take advantage of the giving spirit.
The scammers will impersonate charities through texts, emails, phone calls and even knocking on your door.
Experts suggest being proactive to decrease your chances of getting scammed.
"The best thing to do is find a charity you like and donate too them -- rather than answering someone who sends you an email, knocks at the front door or calls you on the telephone," said Howard Schwartz of the CT Better Business Bureau.
The Better Business Bureau has a "Wise Giving" website where you can search for a specific charity to make sure it is legitimate.
For more information, click here.
Copyright 2015 WFSB (Meredith Corporation). All rights reserved.