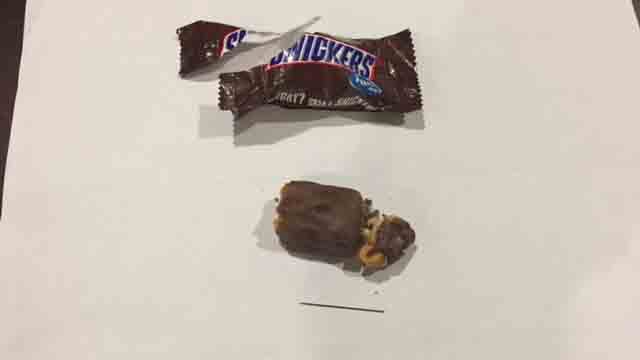 Needle found inside candy given out in Clinton on Halloween (Clinton police)
CLINTON, CT (WFSB) -
Clinton police are warning residents after a child found a small needle inside a piece of Halloween candy.
Police said they were notified on Monday evening that a 13-year-old had found a needle inside a fun sized Snickers bar.
The child got the candy while trick-or-treating in Clinton on Saturday night, in the area of Willow Lane, Nod Lane and Nod Hill Road.
The child was not injured.
It is unclear exactly where the child received the piece of candy.
Police said no other candy tampering incidents have been reported.
Anyone with information should contact Clinton police at 860-669-0451.
Copyright 2015 WFSB (Meredith Corporation). All rights reserved.