(State police photo)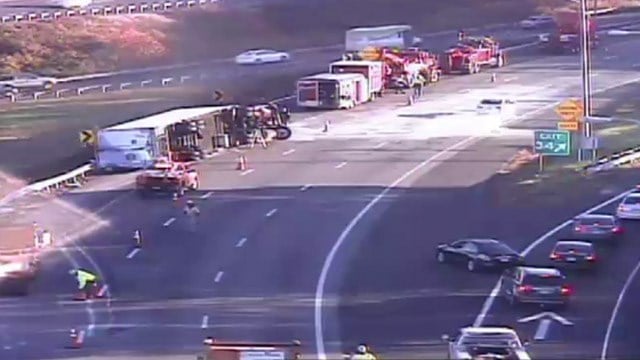 (DOT photo)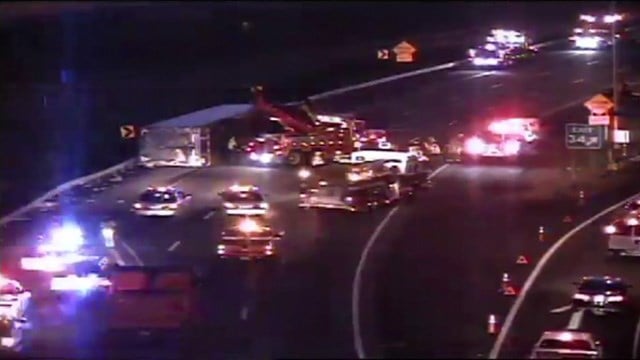 (DOT photo)
PLAINVILLE, CT (WFSB) -
A tractor trailer rollover in Plainville re-closed Interstate 84 eastbound near exit 34.
The highway reopened earlier in the morning, but crews shut it down again just before noon to remove the truck.
According to state police, the truck was carrying milk and crashed shortly before 4 a.m. on Tuesday.
Troopers said there was a fuel spill associated with the crash.
Police said the driver was not hurt, but was transported by ambulance to a local hospital as a precaution.
The left and center lanes remain closed on I-84 eastbound near exits 33 and 34. Troopers or the Department of Transportation could not say when the road could fully re-open.
Traffic was being diverted off the road at exit 34 and drivers detoured around the crash and back onto the highway.
Copyright 2015 WFSB (Meredith Corporation). All rights reserved.