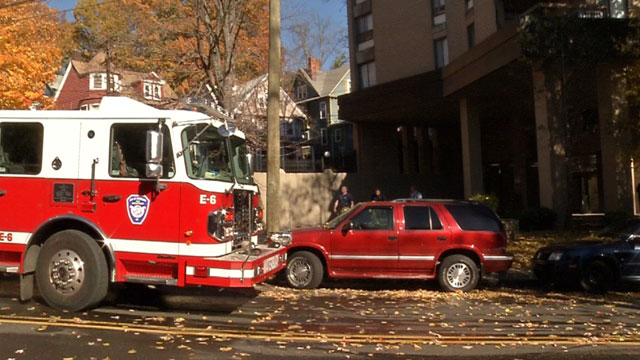 A tenant drying their clothes in an oven could be the cause of a fire at an apartment complex in Waterbury. (WFSB)
WATERBURY, CT (WFSB) -
Authorities believe that a tenant drying their clothes in an oven led to a fire at an apartment complex in Waterbury on Tuesday morning.
The fire was reported at the Carlton Towers Apartment Complex around 11:15 a.m. The fire was at a seven-story building located on Hillside Avenue.
Authorities said the tenant on the first floor was using the oven to dry the clothes and caused a smoke condition in the building.
Parts of the building at the Carlton Towers Apartment Complex was evacuated.
The fire department does not recommend drying clothes in the oven.
There was no reported injuries. It is unclear if any of the tenants have been displaced by the fire.
The case is still under investigation to determine if the tenant will be charged for anything. The tenant could possibly be charged with wreckless burning.
Copyright 2015 WFSB (Meredith Corporation). All rights reserved.