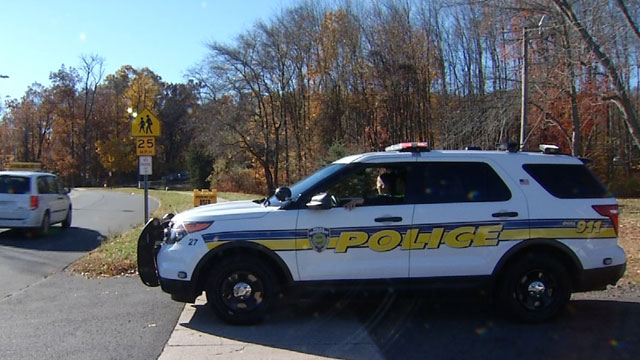 Police are investigating a bomb threat called into the Northwest Village School in Plainville on Tuesday. (WFSB)
PLAINVILLE, CT (WFSB) -
The Northwest Village School in Plainville was evacuated after a bomb threat was called in on Tuesday morning.
An unidentified person call the threat into the school, which is located at 91 Northwest Dr., around 11 a.m.
The students and staff at the Northwest Village School were "immediately evacuated to a nearby location," according to Plainville Police Lt. Nicholas Mullins.
The Connecticut State Police Bomb Squad was called to the scene and searched the school and its campus. Mullins said "nothing suspicious was found" and people were allowed to return inside the building around 1:15 p.m.
Normal activities resumed at the Northwest Village School. The Northwest Village School " is a day school for special education students and is part of Wheeler Clinic," Mullins said.
The threat remains under investigation by the Plainville Police Department Detective Division.
Copyright 2015 WFSB (Meredith Corporation). All rights reserved.