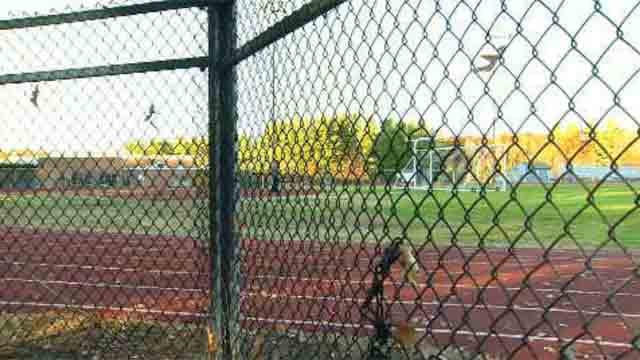 Student arrested after vandalism found at Stafford High School (WFSB)
STAFFORD, CT (WFSB) -
Officials in Stafford said a student was arrested after vandalism was found over the weekend at the high school.
School video surveillance helped the administration find the person they believe is responsible for setting a portable bathroom, near the football field, on fire very early on Saturday.
There is still residue left over on the outside of the walls of the portable toilet, and along the fence. There was damage to the field as well.
The administration said the student admitted to trying to burn a different portable toilet near the front of the high school.
The student's name isn't being released.
"Kids will be kids. I don't think much of it. It could be a Halloween thing, if this is the worst thing that kids around here do, then we are blessed," said Robert Spencer, of Stafford.
"I heard about it through hearsay around town. I certainly think our kids have better things do than that," said Jeff Aborn of Staffordville.
The school has finished its investigation and Connecticut State Police will continue its investigation, as Stafford doesn't have its own police department.
Copyright 2015 WFSB (Meredith Corporation). All rights reserved.