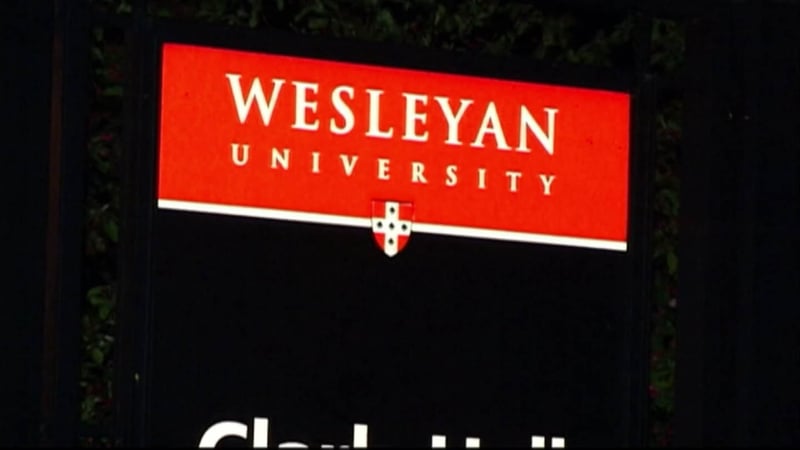 Wesleyan University. (WFSB photo)
MIDDLETOWN, CT (WFSB) -
A Wesleyan University student was treated for a Molly poisoning over the weekend.
An unidentified student was rushed to Middlesex Memorial Hospital on Oct. 31, Wesleyan Spokeswoman Lauren Rubenstein told Eyewitness News. The students was transferred to Hartford Hospital and is expected to be released on Wednesday or Thursday.
The Molly poisoning incident is investigating by the Wesleyan's Public Safety and Middletown Police Department.
"The safety of our students is our highest priority. We are extremely concerned about any use of Molly on campus and urge students to stay away from it and intervene if they learn of someone planning to use it," Rubenstein said.
The university has setup a taskforce on the issue and the members are expected to "make recommendations by the end of the term," Rubenstein said.
On Nov. 13, a symposium, which will be led by national experts," will be held at the Wesleyan University campus.
Copyright 2015 WFSB (Meredith Corporation). All rights reserved.