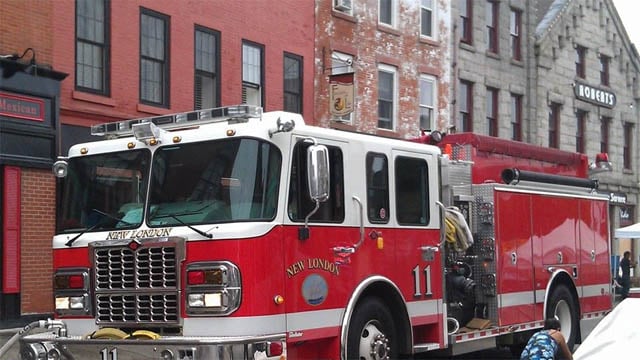 (New London firefighters photo)
NEW LONDON, CT (WFSB) -
Outgoing New London Mayor Daryl Finizio is hoping to change the rules when it comes to hiring firefighters.
Eyewitness News obtained an agenda notice for Wednesday night's personnel board meeting.
The board is expected to consider setting aside the current hiring policy to allow the mayor to hire a firefighter whose name does not appear on any current eligibility list.
The action agenda said it is an effort to enhance diversification of the fire department.
The unnamed recruit would still have to pass a qualifying examination.
The personnel board meets at 7 p.m. on Wednesday.
Copyright 2015 WFSB (Meredith Corporation). All rights reserved.